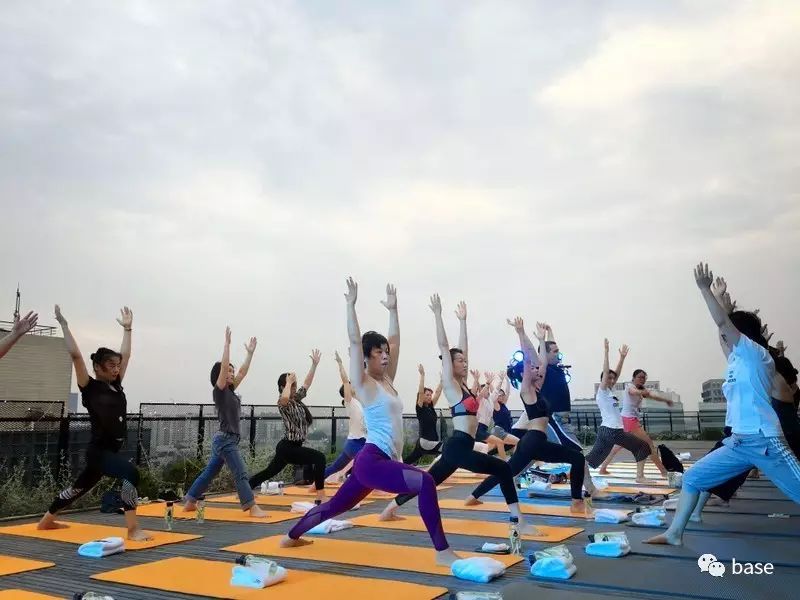 base LADIES DAY 于炎炎夏日再度回归。
都市的快节奏让置身其中的人们变得焦虑,压抑,身心俱疲。7月13日周四下午在base张江的楼顶露台,一场重启身心的夏日露台瑜伽课静谧开启,为在这座城市忙碌打拼的淑女们送来一缕平和与清凉。
Our beloved base LADIES' DAY was back!
Around 50 ladies joined base on the base LADIES' DAY on Jul. 13, for an after-work summer terrace yoga class on the spacious rooftop terrace of base Zhangjiang.
The event served as an idyllic way for physical and mental renewal from the stress brought on by a busy and tired city life.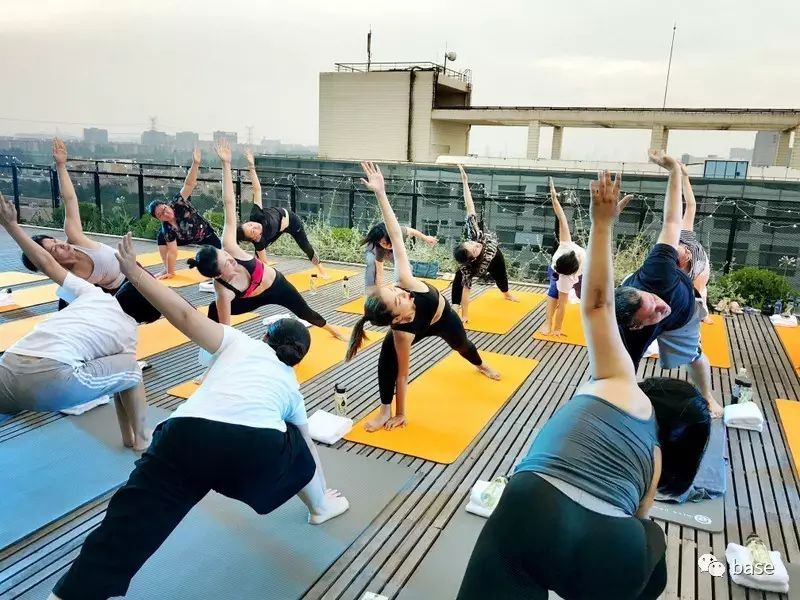 活动当天有近50位参与者齐聚base张江可容纳400人的超大型屋顶露台,在专业瑜伽老师的指导下,静心冥想,调整呼吸和进行体式练习。
同时base还在现场贴心地准备了健康精美的小食和base特调轻体饮品为淑女们的静心之旅补充补给,保驾护航。
The participants took part in a serenity ritual, which combines meditation, breathing exercises, and yoga poses, as conducted by a professional instructor.
For relief and refreshment, base also prepared snacks and special light drinks for everyone.